We live in a world of certainty-dependency. We are dependent on knowing all of the answers, the outcome, the timelines and the return on our investments. Now, don't get me wrong, certainty is a great thing, especially when it comes to family, children, money, investments, our health and so on. However, not everything in life needs to revolve around certainty. Not everything in life should be measured by what we can see and what we can scientifically or mathematically predict.
What I've learned is that if you feel the need to control everything in your life and you choose to play it safe at all times, you are missing out on one of life's greatest teachers: Uncertainty. Because therein lies the field of all possibility. It's where the magic happens and where your ultimate potential exists. What scares you the most is what will ultimately become your greatest teacher.
Last summer, I felt I needed to chase the unknown and the four letters that came to me were: P-E-R-U. I didn't know why and I didn't know how — I just knew. I also trusted that the answers would reveal themselves when I arrived. And that was enough for me.
I fired off an email to my travel agent, booked a flight that very same day and a few short weeks later found myself in Peru living one of the greatest experiences of my life.
I hired a local French-speaking Peruvian guide and visited temples and lost cities, walked and climbed amidst buried Inca civilizations, shot time lapse photography under an ocean of stars, spent evening after evening sipping wine and feasting on Lomo Saltado (a local delicacy), capturing life through my lens, wildlife extraordinaire, local community projects, historical ruins, visiting spiritual hotspots, developing friendships with local people, trekking in the Sacred Valley and of course, I visited the ruins of Machu Picchu.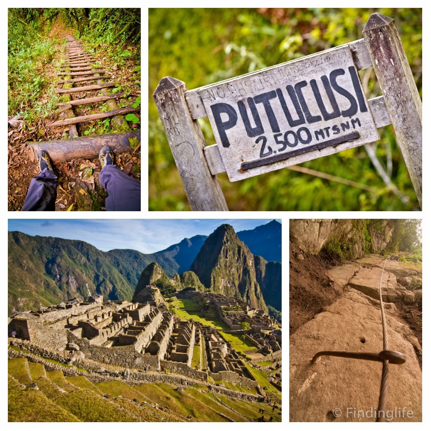 I could write for days about the energy I felt and the richness of every moment spent in the Sacred Valley. Imagining life before the Spanish conquest of the Inca Empire is inevitable with such vibrant and genius architecture surrounding you at every turn. I can articulate every vibration of my soul as I walked upon the sacred sites of the Land of the Incas and experienced the splendor and stupor of Machu Picchu.
The inability to comprehend how or why this ancient city existed, while imagining what it must have been like for them to hide it during the Spanish invasion, leaves your imagination stimulated for a lifetime. I could attempt to spell out the beauty of this country, describe through words the emotions I experienced and the revelations I concluded, particularly as I climbed to the summit of an ancient Inca watch point before sunrise in the darkness of the night… but I won't. I'll leave it for you to experience for yourself so you too can feel the awesome power and energy that Peru has to offer.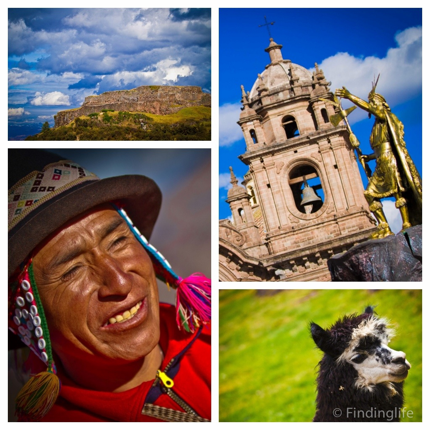 Today, nearly one year later I am returning to the beautiful land of the Incas to scout a new project for my not for profit youth organization FindingLife.  I will also be developing the June 2013, FindingLife Film School workshop and some of the exciting adventure based activities that we are offering. Of course, as always it will all be documented on video to share with all of you. From there, it's unknown territory as my itinerary takes a 180 degree turn as I head towards the jungle city of Iquitos where I'll be working on another special documentary project. And finally, I'll be greeting 5 brave adventurers who will be joining me for a week in the Amazon. I am excited and somewhat nervous about the the unknown nature of this adventure, but as always, my  belief is that unknown and the uncertainty is what makes life so incredibly exciting. Not knowing the outcome keeps us open to all that is possible. Sometimes to possibilities we never even imagined.  Excited to see what happens next!
See you in PERU.
Elia